Rick Mueller has been named by Expertise as one of the best DUI lawyers in San Diego.  Their goal is to connect people with the best local experts.   To do so, they analyzed and scored 261 San Diego"dui lawyers" on more than 25 variables across the six below categories to give people a hand-picked list of the best DUI lawyers in San Diego, CA.
Here's what is said about one of the best DUI attorneys in San Diego:
"San Diego County DUI Law Center is a small firm that handles local drunk driving cases.  Drivers whom the state has charged with driving under the influence can, after a free consultation, retain the firm's DUI attorney Rick Mueller to represent them in court. Mr. Mueller has more than 30 years of DUI defense experience and a "10.0 – Superb" rating on Avvo.   He is one of the state's (CDLA's) few Board Certified Specialists in the area of DUI defense representation.  San Diego County DUI Law Center is Better Business Bureau accredited with an A+ rating."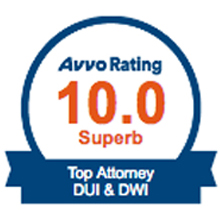 1. Reputation

A history of delighted customers as a signal of outstanding service.

2. Credibility

Building customer confidence with licensing, industry accreditations, and awards.

3. Experience

Masters of their craft, based on years of practical experience and education.

4. Availability

Consistently approachable and responsive, so customers never feel ignored.

5. Professionalism

Providing customers a seamless experience both online and off.

6. Engagement

Actively engaged with their customers across a number of platforms.