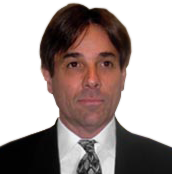 Best DUI Lawyer in San Diego Bio
---
See California DUI Lawyers Association Specialist Rick Mueller in action as the San Diego DUI attorney known as the "DMV Guru".
One of the Best DUI attorneys in California, Winner of the California DUI Lawyers Association's President's Award as their Specialist, and considered One of the Most Feared DUI lawyers in San Diego, attorney Rick Mueller of the San Diego County DUI Law Center exclusively handles DUI and DMV cases.
Independently rated by his peers and clients as "Superb", Rick is one of the top San Diego DUI Lawyers. Rick Mueller has over 100 5 Star Reviews, is a Level 14 Contributor of Avvo Answers and writes about what to do when faced with a DUI, which is one more reason why he is the best DUI lawyer in San Diego.
Rick is the only San Diego DUI criminal defense lawyer who is the Editorial Consultant for "California Drunk Driving Law," the most comprehensive reference for California DUI & DMV law. Known as California's Bible of DUI Defense, authored by legends Ed Kuwatch, Paul Burglin (San Francisco) and Barry Simons (Laguna Beach), the book features San Diego DUI attorney Rick Mueller's hard work.Rick has been invited by leading California DUI criminal defense lawyer and author Donald Bartell to be a Contributing Editor of the hottest best-selling DUI Defense book: "Attacking and Defending Drunk Driving Tests."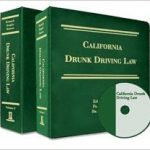 California Drunk Driving Law is recognized by thousands of California attorneys and judges as "The Bible of Drunk Driving Defense."
Rick is a Specialist member of the California DUI Lawyers Association, a member of the National College for DUI Defense and was a member of the National Association of Criminal Defense Lawyers.
Rick regularly lectures at "Strategies in Handling DUI Cases" seminars. Rick lectured at the DUI & Drug Defense seminar at the San Diego Bar Building, at the North San Diego County Bar Association's Drunk Driving/DMV seminars, and at the Public Defender's Office DUI/DMV Training seminars. His DUI/DMV work is also featured in the California DUI Lawyers Association's Advanced DUI Skills seminar materials and Association of California Deuce Defenders' (presently the California DUI Lawyers Association's) materials. Rick spoke on "Current DMV Suspension Hearing Issues, Techniques & Writs" at the San Diego County Courthouse. Rick was the featured Speaker at the DUI – DMV Seminar in downtown San Diego. He also was the Lecturer at the Public Defender's Office criminal defense & DUI seminar. Rick's extensive expertise is often utilized by other attorneys on various DUI/DMV matters.
Rick actively, exclusively and personally defends San Diego DUI & DMV cases. California DUI Attorney George Fredrick ("Rick") Mueller is in Good Standing with the California State Bar (No. 114305).