If you were arrested for a DUI or Drunk Driving in San Diego County, completing this form now will immediately get the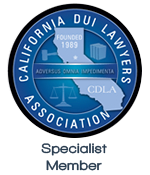 needed information to San Diego DUI / DMV Attorney Rick Mueller (for his eyes only).
If Breath Test, before completing, it is recommended you first view first view California DUI & Drunk Driving Defenses to San Diego County Breath Test.
If Blood Test, please feel free to view Defenses to San Diego County Blood Test.
Free DUI Consultation Form